FRANKLIN EDUCATION FOUNDATION
The Franklin Education Foundation is a non-profit organization committed to providing the students and staff of Franklin Elementary School in Franklin, New Jersey with innovative and enriching experiences throughout the school year.




​​​​​
FOUNDATION NEWS/UPCOMING EVENTS:
Grant Approval


​

The foundation approved 15 grant applications totaling $11,559.51. These grants will extend the learning opportunities for students in their classrooms!




​Annual Golf Outing
was held on Monday, June 25th at the Wallkill Golf Club where we raised $2,725! Thank you to all our generous supporters!
​
​
Franklin Borough School □ 50 Washington Avenue □ Franklin, New Jersey 07416 □ 937-827-9775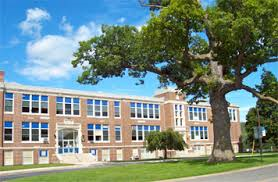 The foundation recently awarded 15 grants to provide educational experiences to the students of Franklin School this year. The grants funded included innovative educational programs and classroom materials. The foundation also funds historical field trips to Franklin students each school year.



​Be sure to follow the FEF on Facebook for news and events

.


​​https://www.facebook.com/FranklinEducationFoundation
​